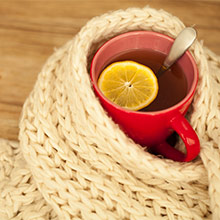 Winter is a holiday season with Thanks Giving, Christmas and the New Year and supposed to be a cheerful occasion for all. However, for those who have chronic pain caused by arthritis, rheumatism, back pain, neck pain or other kinds of muscle and join pains, winter and holidays can become painful.
Hopefully, the list of gifts below together with other gift ideas for different kinds of pain found throughout the site for will bring back holiday, bring back the coziness, relief and smiles to those you loved. Some of the ideas are so simple, and sometimes too simple to make it to your list. Also, although I titled this post "for people who are in pain," these gift ideas should be good for all – your friends, your spouse, mom and dad.
Keep on gifting – let's spread your love and warmth to your loved one during this winter!