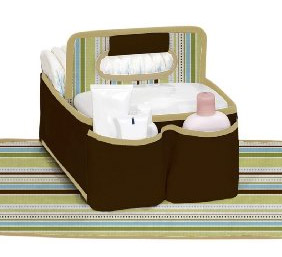 Babies eat, sleep and you know it,… poop. While the previous post Gift for Expecting Mothers – Got Milk? presented essential items to help expecting mothers with feeding the baby, this post is more about products to help with cleaning up after the babies. Besides diapers, which is of course the most obvious, there are many more stuff that you may not know they eve exist and can gift to help future moms and dads feel less intimidated with this least exciting but extremely important task.
Stuff that make people laugh
In a baby shower party for my co-worker, everybody was bursting into laughter when seeing what came out of a well-wrapped gift box: a pack of 3M dust mask with a note "For your nose. You will thank me later!" Well, that was a little extreme, but it really put a big smile on everybody's face. Plus, who knows your friends may actually use them.
Expanding the above idea, you can build the whole suite of related products such as gloves ("For your hand. You will thank me later!"), dark glass ("Poo will no longer look that yucky!"), or some Febreze stick and refresh ("Poo never smells this good!"). Ew, I know, but in context of a baby shower, imagine how much fun these can bring. Also, these gifts will be useful one way or another.